SCHOOLYARD MAKES IT EASY FOR YOU TO FIND FUN, THOUGHTFUL, WELL-CRAFTED TOYS.
We adore everything about toys, from their creative designs to the way kids play and grow with them. With dozens of handpicked toys, our growing collection comprise of established and emerging brands alike. Our favorite thing about what we do is seeing kids explore and make wonderful magic with our favorites. Check out our journal to read more from us. Thanks for being here and keep checking back as we build up!
We strive to bring something positive to every Schoolyard stakeholder, from our own team and toy partners, to you and the kids in your life! Here are a few things at the core of our mission at Schoolyard.

We seek out world-class toys made with a genuine purpose to entertain and educate children as they grow. Expertly curated from toymakers around the world, we select toys for their design, purpose, safety and function. In our unrelenting search for quality, we're also adamant about choosing toys that can be sold at fair and reasonable prices!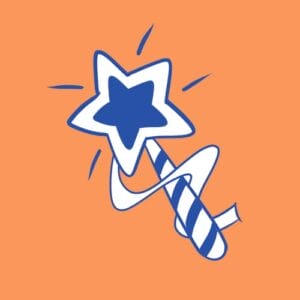 We want to help kids create memorable play experiences and learning moments! Curating toys for kids aged two to ten, we keep attuned to the things that enchant imaginations at every age. We have a fantastic panel of parents, educators and play enthusiasts in our feedback loop, while an important team of kids take on the job of toy testing!
We exist to serve you, our community of parents, children, educators and every person with a child they love. As part of this community ourselves, we're doing what we'd love to see from this platform. From curating a unique selection of toys, to serving play ideas and relevant articles, we want to make it easier for you to find play things for your kids and the other littles in your life.
We're committed to supporting small, independent, emerging toymakers and their ability to earn a fair profit. We use a distribution model that is fair and financially sustainable, to ensure that our toy partners earn the proper value of their ideas, design and labor. We set our prices where they need to be — not significantly more or less — so that our company can do good for everyone!
We delight in being able to support Asian toymakers, elevating their brands and building demand for their products. Our work in this area is especially meaningful to us as a company founded by an Asian team. We're proud to work with several amazing brands from Singapore, Indonesia and China, with more on the way! Learn more about our regional toy partners here.
We love working with brands that prioritize the use of biodegradable and reusable materials. As traders, however, we believe that the biggest impact we can make is by building a more sustainable supply chain. Our heavy focus on Asian brands gives us a start by enabling shorter supply chains and reducing shipping distances. For the good of our planet, we strive to keep doing more.